Sample crowdfunding platforms are shown below. Our team put together a quick guide that will assist you in selecting the right crowdfunding resource for your business needs.
Other funding options can be obtained from MMSDC/MBDA team.  We are here to serve you.
How It Works:
Street Shares provides small businesses with a variety of funding options. They offer a suite of specialty finance products to small business and veteran markets including business loans, lines of credit, and account receivables financing for the government contract community institution with a completely digital, small business lending experience. Street Shares is all about bringing trusted digital finance to America's heroes. But you don't have to be affiliated with the military to become a member.
How It Works:
The 10K project invests in innovative companies. They look for companies with a competitive advantage in the market. They look for companies that are solving a problem for a group of customers who will gladly pay for the solution. The 10K Project is partnering with organizations (large and small) that can help businesses achieve a competitive advantage in the marketplace. These organizations will help their funded entrepreneurs locate professionals who can help them including attorneys, accountants, digital marketers, business strategists, commissioned salespeople, and more.
How It Works:
Buy The Block is a registered Crowdfunding Intermediary (also known as a "Portal"). Under Title III of the JOBS Act of 2012 (Jumpstart Our Business Startups Act), Portals are allowed to act as a platform connecting issuers, such as real estate developers seeking to crowdfund any type of property. Block Developers list their projects – which is vetted in advance – and investors can choose which one to invest in. Buy The Block is a registered crowdfunding portal that allows investors to make debt or equity investments in opportunities that were historically difficult to access.
How It Works:
Hatch's mission is to enable citizens to launch enterprises that improve communities. People with great, early-stage ideas (projects or startups) that will provide lasting benefit to the community are able to sumbmit application to pitch at their social pitch competition.
How It Works:
Kick Starter's helps bring creative projects to life. Creators seeking funding for particular projects can use the site to bring the project to life. Creators (ranging from individual designers and inventors to large corporations that want to test new product ideas) offer backers rewards, such as a small piece of the project, the first available prototypes, or the products that they are raising money to manufacture. You must raise all the funds you need, or get nothing.
How It Works:
Indiegogo is the leading crowdfunding platform for tech products, as well as the only full-lifecycle platform for art projects, social impact campaigns, and environmental innovation projects. If you want help at every stage of your creative or entrepreneurial project, this site offers tools to help you get the job done, from pre-launch to crowdfunding and distribution.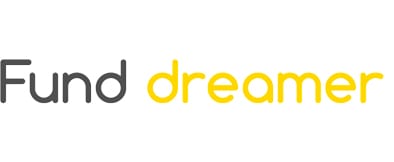 How It Works:
Fund Dreamer is the world's first 101% crowdfunding platform for women; they never charge any fees to women-led campaigns, you keep 100% of your fundraising goals and they match 1% to your funds raised; no exceptions, no fine prints, no BS. Their social mission is to eradicate inequality in funding for women and provide a comprehensive community boost (marketplace) to fulfill your dreams.
How It Works:
Women You Should Fund is a rewards-based crowdfunding platform brought to you by Women You Should Know, a leading digital hub of women's and girls' empowerment. Women You Should Fund sets entrepreneurial ideas into motion by helping women and women-led teams make their products, projects, and business ventures a reality.