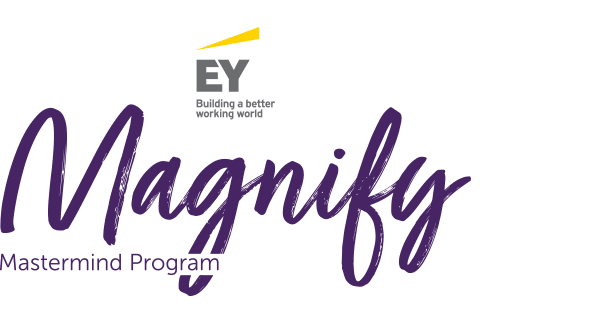 Minority women entrepreneurs face barriers to business growth distinct from their counterparts and deserve a program that centers around their unique experiences.
Magnify Mastermind provides Black and Latina women business owners with the best-in-class tools necessary for advancement in business, regardless of industry. Participants gain the infrastructure, community, development, and support to scale their businesses.
Participants meet monthly for a one-hour Master class and are curated into dynamic peer learning groups. Peer groups meet weekly for six months to discuss challenges, devise solutions, and gain resources and insight to drive market leadership and growth.
Learn more about the benefits of the Magnify Mastermind program
Women's Mastermind Application