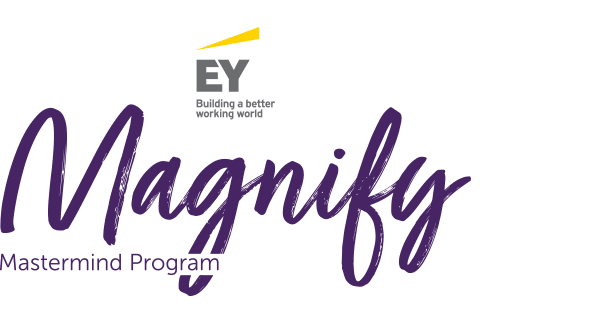 Magnify Mastermind is the MMSDC's latest update to Mastermind programming it began nearly four years ago. The next group, starting Summer 2021 is designed specifically for Latina and Black Women Entrepreneurs.
Business owners are curated into dynamic peer learning groups. Each group will meet regularly for six (6) months to discuss challenges, devise solutions, and gain resources and insight to drive market leadership and growth.
InFuse is a new program developed by the Michigan Minority Supplier Development Council.
Our goal is to promote the progression and development of corporate supplier diversity professionals with corporate leaders facilitating conversations, sharing best practices and knowledge, and collaborating new ideas; ultimately chartering the course to minority business success.
MMSDC has become a hub for workforce development, engaging and supporting MBE companies as well as our corporate partners.  Some of the many benefits are listed below.
Explore the development of an electronic pipeline of talent for MBE Companies;
Offer recruitment & job fair support;
Employee soft skills training to address MBE concerns;
Going PRO Talent Fund application assistance;
Surge Center and Business Resource Network (BRN);
Community Venture Program (CV);
On the Job Training Program (OJT);
The Youth Work Experience Program;
The Marshall Plan for Talent Innovation Program
Provide one-on-one MBE workforce support;
Grow Young Talent Detroit.
A.I.M. is a new MMSDC program designed to spur collaboration and substantive relationships between corporate members and MBEs. The goal of the program is to help foster an ecosystem for minority entrepreneurs and corporations that is centered around business growth.
A.I.M. is a 3-year program that consists of monthly meetings, curriculum-based sessions, and discussion.
AIM will return in 2022.
We want to build a smart future. To achieve that, we're building a unique ecosystem that connects change-makers and leading organizations.  MMSDC partners with Plug and Play, a leading Silicon Valley incubator that accelerated firms like PayPal and Dropbox to Amplify Diversity, hence AmplifyD.
Our network consists of 30,000+ startups, 500+ world-leading corporations, and hundreds of venture capital firms, universities, and government agencies across multiple industries. Together with our partners, we are creating a unique ecosystem designed to develop and implement the technologies of tomorrow.
MMSDC Matchmaker 365 is an on-demand online matchmaking and scheduling tool that allows the actual buyer or decision-maker to curate sourcing opportunities according to their detailed specifications literally 24/7 and 365 days of the year.  This is the future of supplier diversity.  Right Resources.  Right Timing.
The Global Initiative serves MBEs that are export capable (TIER II/III) and companies that are considering establishing or expanding their operations in Mexico. The Initiative delivers strategies that will anticipate the needs of targeted MBE's Provide high-value solutions in a timely manner. The Global Initiative supplies long-term assistance for its MBE'S export clients due to local and international partnerships, market knowledge and presence.
Fosters international alliances based on interest by industry, sector and or process.
Facilitates entry to international markets with the use of a digital Platform.
Help identify best regions and markets to sell & operate within Mexico.
Helps companies in Mexico connect with minority businesses in the U.S.
Helps connect with Supply Chain (buyers in Michigan and suppliers in Mexico).